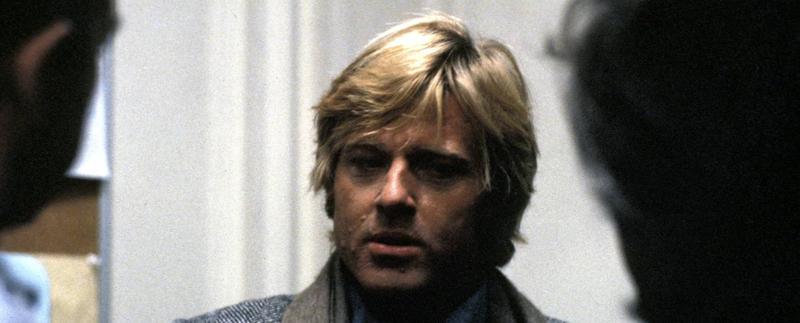 film
Three Days of the Condor
I don't remember yesterday. Today it rained.
20 July 2014
Robert Redford stars as a nerdy CIA officer who stumbles upon a sinister conspiracy network. His whole unit gets shot up when he's out to lunch, so he's forced to flee, not knowing who to trust.
This is one of the better spy thrillers from the 70s, mostly because Pollack deals with all the tropes common to them in a way that's original, relatable and unpretentious. He's aware that certain things have to be present, but at the same time he's not willing to make Three Days of the Condor a run of the mill production.
Take Max Von Sydow's hit man. He's sinister and European like the rest of them, but he's also not infallible, not quite as cold as they usually are and his motivations aren't as clear as in other films. Redford's character gets the same deal. He's clearly not a field agent but he's no bumbling fool. He's allowed to turn the typical cat and mouse scenario on its head; the hunter becomes the hunted.
Time and time again, Pollack springs unexpected behaviour on characters we think we've seen a thousand times. The CIA bosses are conflicted amongst themselves. Finally we see a leading lady who's not single, and actually has to make serious choices; Dunaway is particularly good in this role.
Pair all that with some tight, effective direction and Condor has all the elements for a great trip to the cinema. There's something that stops it from being a classic, however. Perhaps it's a little too convoluted, perhaps it's not aged very well, maybe some of the dialogue is a little clunky. It's hard to put your finger on quite what's missing but something just didn't quite make it for me.
A great film that stops just short of being a great film.