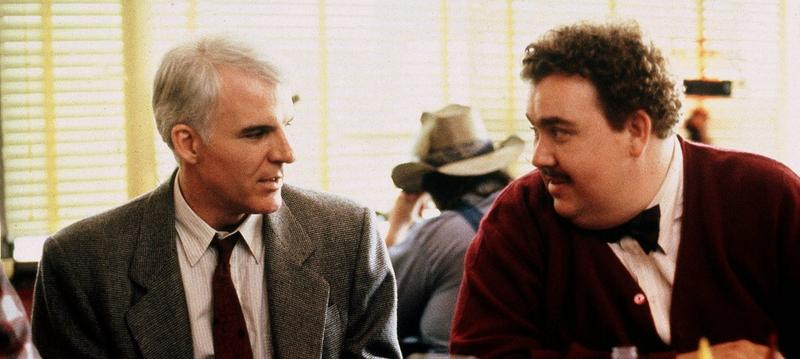 film
Planes, Trains and Automobiles
Six bucks and my right nut says we're not landing in Chicago.
02 December 2014
Steve Martin stars as Neal, a marketing executive trying to get home from New York to Chicago for Thanksgiving with his family. He runs into Del, a shower curtain hook salesman also travelling to Chicago. There's a clash of personalities and Neal's journey to Chicago soon becomes an ordeal.
This has to be one of the best holiday films ever made. Martin and Candy are simply on fire together. The initial one-sided loathing that inevitably blends into a friendship is entertaining to watch and feels credible. The idea has been around forever but the writing and the performers make it feel brand new.
The music is a little dated but otherwise, like all great comedies, this is a timeless classic. Planes is a prime example of when Hollywood knocks one out of the park; you keep coming back to it and it never gets old.