Erik Lanigan
"Remembering a talented broadcaster."
May 30 2015
On Thursday I learnt about the death of internet host Erik Lanigan. I am truly saddened to hear of his passing, he was a genuine talent who was taken far too soon.
I came to know of Erik's work on the Twit podcast network, where he had a show 'Late Night Tech'. He was left to his own devices to run the show which was a what made him stand out to me. Here was a guy running a tech show, live, without any help!
Erik managed to co-ordinate a live stream, camera feed, audio feed, chat channel & present the show all at once. Moreover, it was a call-in show, so he was simulatenously screening and handling calls.
All this while being the friendliest, most knowledgable & entertaining face on the network. Erik was a natural born broadcaster, and his death is a sore loss to the profession.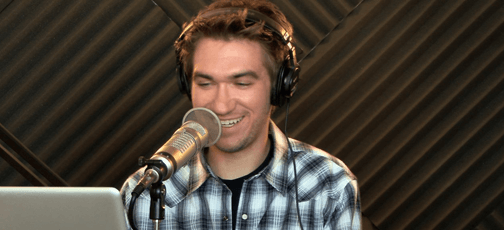 ---
Now… there's something I feel needs to be said. If you clicked the news link then you will have seen that his death was announced back in January, and that announcement says he passed away a year earlier in January 2014. How can someone so popular and talented have died a year ago without anyone noticing? It took the good people at this site to dig into his wherabouts.
There's a sad truth behind the reasons for his going off the air on Twit.tv. Network owner Leo Laporte fired Erik for 'going off on him on the air', even though those allegations are false.
I can say this with confidence because I witnessed the events unfold. Erik put up a video explaining the reasons behind his departure. It feels like a bitter goodbye letter but I can confirm that it is a fair account of what happened. He had a huge number of fans.
All I shall say is that Erik's career was tragically cut short, much like his life, and I feel compelled to make sure he is remembered on my little corner of the internet.
Let me leave you with this great clip where he finds out he is mentioned in Steve Jobs' biography.
RIP Erik.