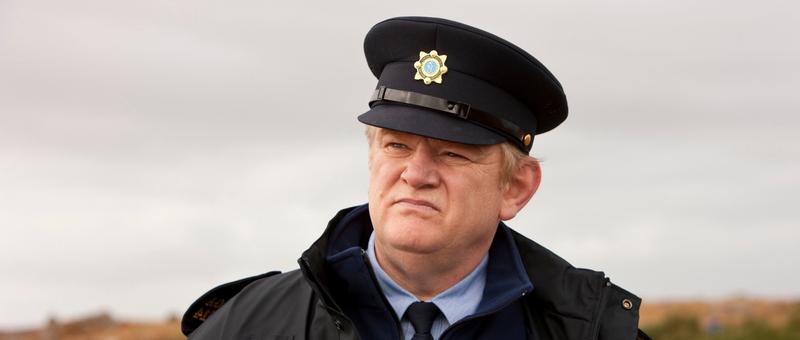 film
The Guard
I thought only black lads were drug dealers?
30 June 2014
Superficially, The Guard doesn't bring much to the table. An FBI agent (Don Cheadle) goes to Ireland to help the Garda track down some drug dealers. He encounters a jaded, cynical and unconventional officer he has to work with (Brendan Gleeson). It's the well trodden fish out of water comedy, you'd think. Not so.
Somehow McDonagh finds new material where I could have sworn there was none. It's funny, dark, philosophical, uniquely shot and uniquely paced. It's a breath of fresh air. Much like his brother's work with In Bruges, he's made a film like no other.
Gleeson is naturally funny and the script seems to fit him like a glove. It's like he's barely trying, and that's exactly what the role requires. Don Cheadle is the fish out of water not just in character, he's the big Hollywood star in small town Ireland. He sticks out like a sore thumb against the bleak landscape just as he's supposed to, and the contrast with Gleeson is genuinely entertaining.
The relationship between the two leads is unique. It isn't cagey for long, Gleeson's character is keen to get along from the get go in his own way. There's no 'ah I was wrong you're an alright guy' scene or a 'wow I'm glad I met you because even though I didn't like you at first I am now a changed person'. Nobody changes that quickly in life, so it's good to see that reflected on screen.
Things do drag a little at times. This is a fairly slow film, but it's actually one or two stretches of dialogue that had me lose interest, rather than the periods of silence. In particular there's a scene with Gleeson and Cheadle exchanging small talk in the car which didn't chime with the rest of the film. 90% of the parts that deal with plot and exposition are clever and original, there's just one or do bits that could probably have been left on the cutting room floor.
Don't be put off by what The Guard has to offer in its trailers and blurbs; this is no slapstick comedy. This is a hilarious film punctuated by gentle but effective commentaries on love, loss and Irish culture. It's black as night, unpretentious but sneakily intellectual. A real gem that I'm sorry I didn't catch earlier.