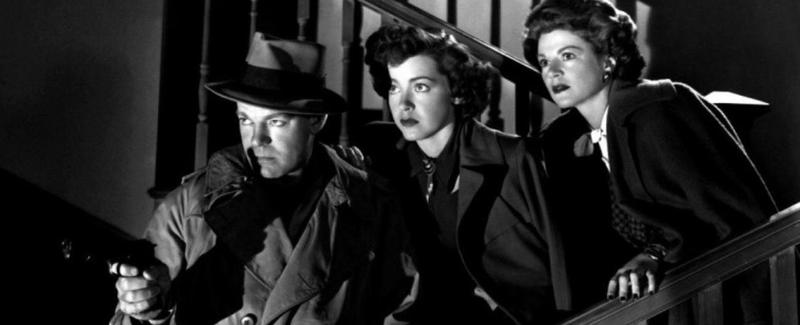 film
Raw Deal
Keep your eve on Miss Law & Order here. She might go soprano on us.
22 March 2015
A man (Dennis O'Keefe) who took the fall for a crime he didn't commit busts out of jail. He tries to evade a mobster (Raymond Burr) and the police, as well as contend with torn affections between two women (Marsha Hunt and Claire Trevor).
Raw Deal isn't a timeless classic but it has three main factors that place it a notch above most Film Noir:
Raymond Burr is a genuinely threatening villain. In a less forgettable story line he'd be making lots of top 10 lists.
The relationship between O'Keefe's lead and Hunt is murky and unpredictable, as well as the one with his girlfriend (Trevor). It's a love triangle but some degree of real affection seems to be felt on all sides, rather than the usual sordid cocktail of lust and greed.
The cinematography is some of the best in the business. John Alton is at the helm here and his work adds a much needed extra dimension to the picture.
It's hard to get excited about Raw Deal because O'Keefe's character isn't that interesting, and at the end of the day the whole thing revolves around the audience getting behind him.
That said I still stand by the points I laid out above, and can strongly recommend the film to noir fans, and fans of expert cinematography.