film
From Russia with Love
There's a saying in England: Where there's smoke, there's fire.
24 April 2015
Bond is sent to Turkey on a suspiciously simple mission to obtain a Lektor machine - a cryptographic device - from a Russian defector, Tatiana Romanova. He suspects it's a Russian ploy but goes anyway, only to find there are other hands at play.
Connery returns as Bond in this second outing for the character. He's more at ease in the role now; he's smoother, has better timing and manages to pull off what must be a weird character to play.
In fact everything about From Russia with Love feels a bit more polished than the first instalment. The budget was doubled following the success of Dr. No and it shows.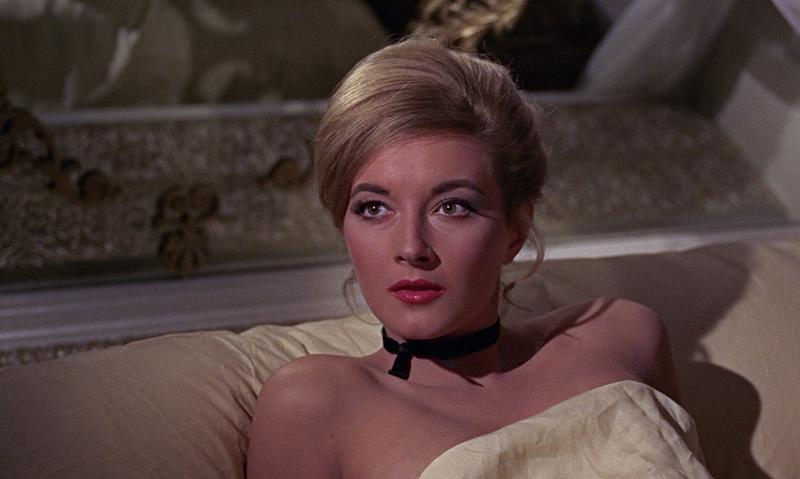 The plot is a fun take on the Cold War spy thriller. It's the classic tale of subterfuge and misdirection but SPECTRE pulls the strings in the background. The notion of a higher power at work is nothing new but lends a sense of futility to the whole story. When the film ends we know Bond has won the battle but will never win the war.
Istanbul provides a great setting for the film, straddling east and west. I'm particularly fond of Bond's ally Ali Kerim Bey (Pedro Armendáriz), he exudes warmth and friendliness tinged with cynicism; he's reminiscent of someone from Casablanca.
From Russia with Love introduces more elements to the franchise that will go on to be what the James Bond films are best known for. Q makes his second appearance but now with gadgetry. There's a pre-title scene, a theme song unique to the film, a slickly-designed sexually-suggestive title sequence, a variety of international locations and vehicle chases a-plenty.
Our marathon is still in its baby steps, but even at this early stage the groundwork for the James Bond franchise has been set. From Russia with Love is a solid entry into the Bond catalogue, and one that I've grown to enjoy more over time.