rip
Erik Lanigan
Remembering a talented broadcaster.
30 May 2015
On Thursday I learnt about the death of internet host Erik Lanigan1. I am truly saddened to hear of his passing, he was a genuine talent who was taken far too soon.
I came to know of Erik's work on the Twit podcast network2, where he had a show 'Late Night Tech'. He was left to his own devices to run the show which was a what made him stand out to me. Here was a guy running a tech show, live, without any help!
Erik managed to co-ordinate a live stream, camera feed, audio feed, chat channel & present the show all at once. Moreover, it was a call-in show, so he was simulatenously screening and handling calls.
All this while being the friendliest, most knowledgable & entertaining face on the network. Erik was a natural born broadcaster, and his death is a sore loss to the profession.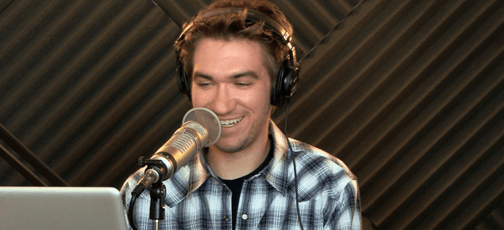 Erik's life was tragically cut short and I feel compelled to make sure he is remembered on my little corner of the internet.
Let me leave you with this great clip where he finds out he is mentioned in Steve Jobs' biography (offline as of 2019)3.
RIP Erik.