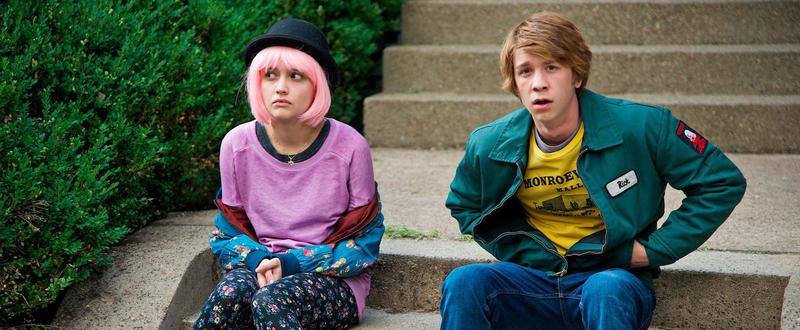 film
Me and Earl and the Dying Girl
Ugh, tests… I've been there.
25 August 2015
An awkward teenage boy is pushed into befriending a girl recently diagnosed with cancer. Their friendship develops as she approaches death.
Try to push through the first five minutes of Me and Earl and the Dying Girl and you will be rewarded with a decent enough story and likeable enough characters. That said it's initially hard not to gag on the hackneyed indie quirkiness of the opening scenes. The animation, the voice-over & the faux-natural dialogue are just too much to bear.
This is also one of those movies where the central characters are really into classic films and constantly reference them. It's nice but serves more to make the audience wish they were actually watching said films.
As things roll on though the film gets into its groove and makes the quirk work in its favour. At the very core lies a genuinely touching story and the more unusual elements go some way to making everything feel less exploitative than most Hollywood films tackling similar issues.
This is an original albeit like-it-or-loathe-it coming of age film with three strong central performances.