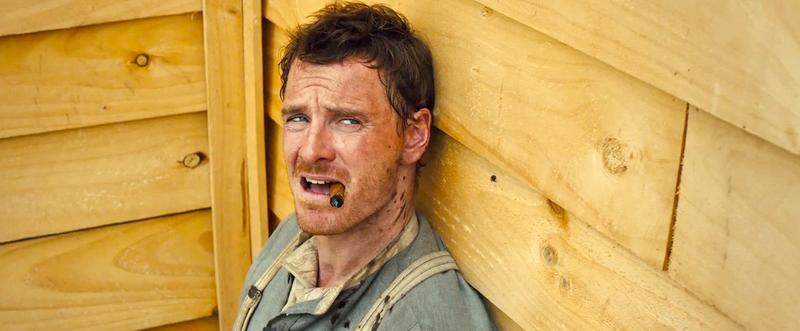 film
Slow West
You're a lonely man.
03 December 2015
A young Scottish man (Kodi Smit-McPhee) tries to make his way across the Old West to find his love. He encounters an outlaw (Michael Fassbender) who offers to help him along the way, but perhaps has an ulterior motive.
There's nothing like a good Western, especially one that finds a new way to tell an old story. John Maclean's début fits into that camp; two unlikely companions crossing the country together isn't that riveting on the face of it, but it's the way he tells it.
Slow West has an aesthetic that sets it apart from its peers. It's crisp and crystal clear. Everything in the frame feels deliberate, even the clouds. It's a clever style that doesn't stand out too much but wows us when it needs to.
That's a solid foundation on which to build a film, and boy oh boy does this one build. Fassbender is a huge presence on screen, his take on the cigar-chewing gruff cowboy is familiar but original. The supporting roles and incidental characters are equally memorable, just like all the people you meet along the way in a Western should be.
There's a calm, quiet tone that crescendos to a brutal ending. Again, as with all the great Westerns, Slow West is a philosophical film without trying too hard. This is a story about love, violence and loneliness. One of the final scenes is a series of tableaux vivants where we see shot after shot of everyone who died in the film. It's a poignant pause for thought before the credits roll.
Both smart and entertaining, Slow West is a brilliant début for Maclean. I cannot wait to see what's next from him.