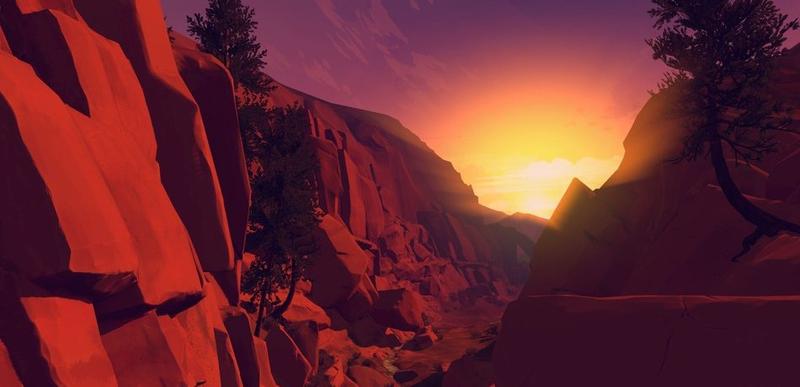 game
Firewatch
This is just a pause in the tunnel of time.
15 April 2016
It's all quiet in the forest, the sun's coming down and you are hiking back to your lookout. You're completely alone for the whole summer, and your only friend is your radio with your boss Delilah on the other end, who you've never even met.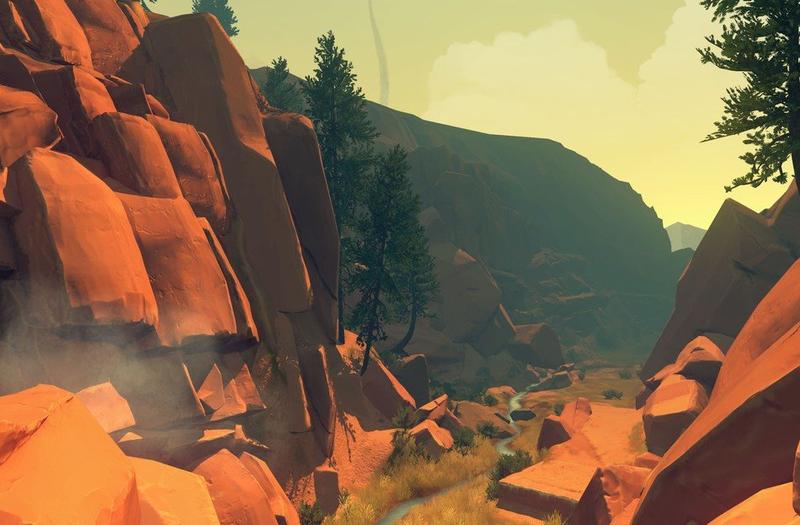 This is the basic premise of Firewatch, a simple tale of a man who accepts as job on the lookout for fires. The mechanic is just as stripped down, you walk in the woods and talk on the radio; that's it.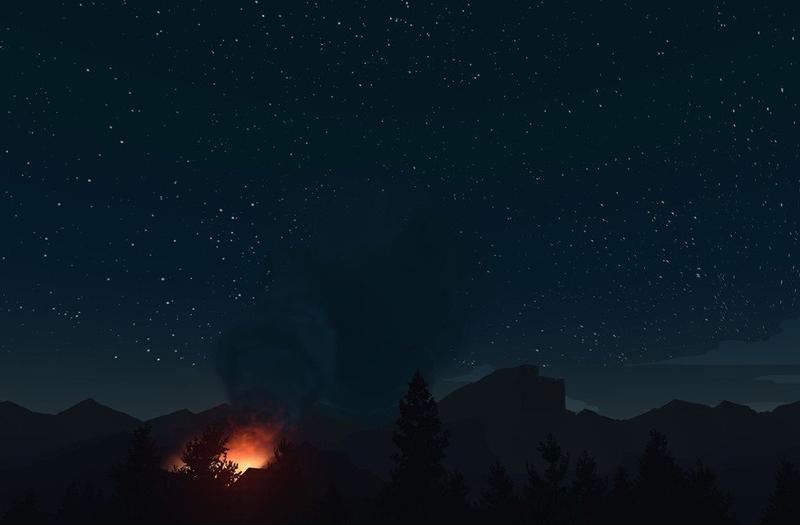 However, the few elements that made it to the game are expertly done. As you can see from the pictures, Firewatch relies heavily on its art design to woo the player. The screenshots below are not concept art, they are just random shots I took at random places.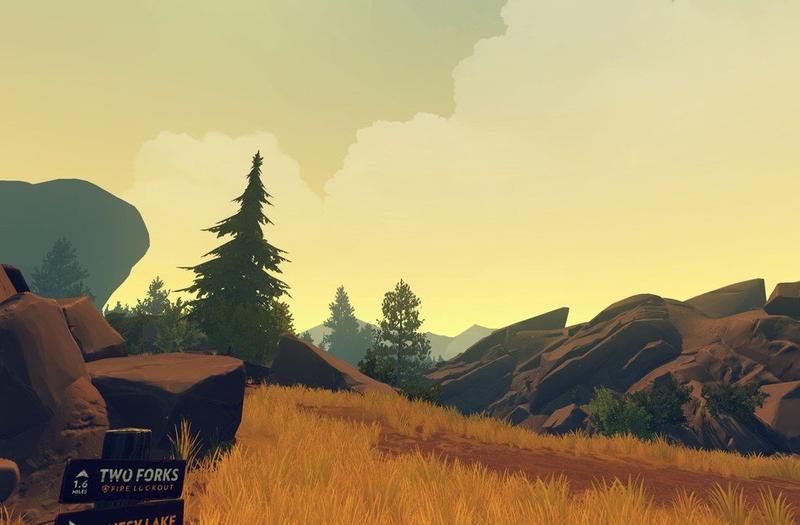 The slow pace makes you drink in the scenery. There's a 'jog' option but I chose to walk for most of the game; the way light bends around objects as you round corners and come over hills does not get old. It's an unbelievably beautiful piece of work.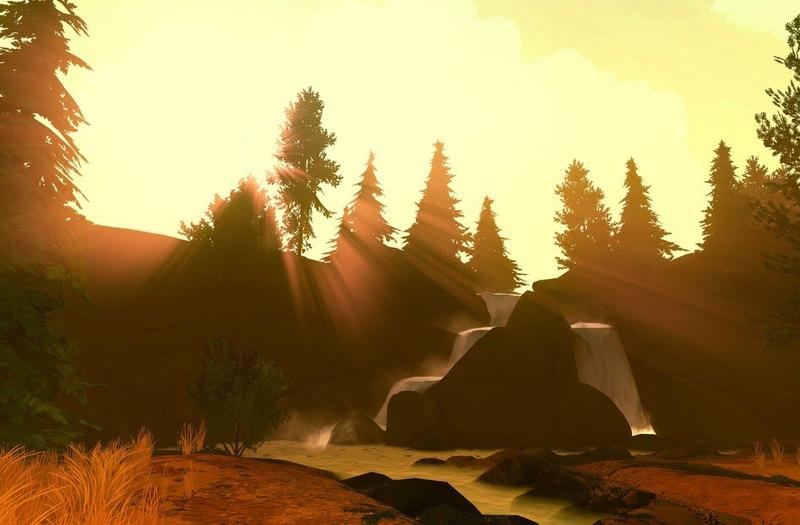 The other key element that shines is the script writing, coupled with some excellent voice acting. There are only really two voices in the game, you and Delilah, but the way the relationship develops as time passes feel natural and by the end I was sad to leave these characters behind.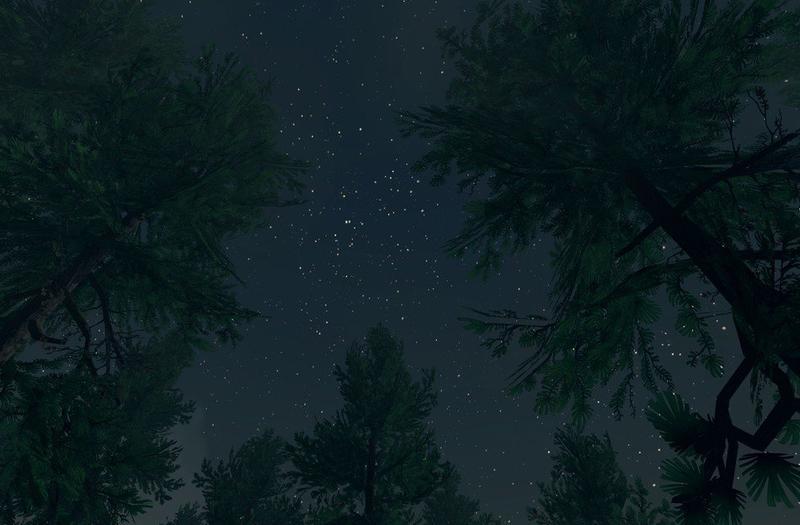 It's interesting that they chose not to show faces. It's a first-person game so you never see 'your' face, and of course Delilah is only on the radio. This works out really nicely for a couple of reasons. Firstly, not having to look at a computer generated face makes the voices sound like they are coming from real people rather than characters in a game. Second, it's great to be able to chat to Delilah and also be wandering round doing stuff at the same time.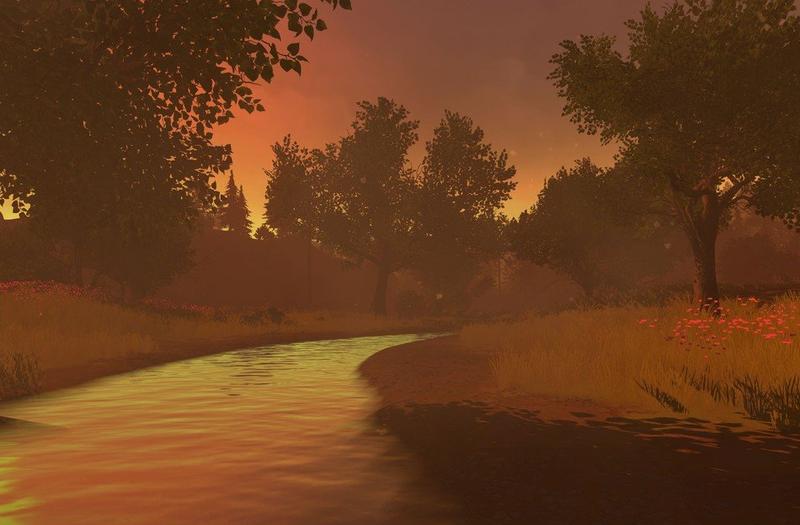 I won't go into plot at all, since it's somewhat decision-based and really much of the enjoyment comes from going in cold. The story isn't that noteworthy but it's the way you get to the end that counts.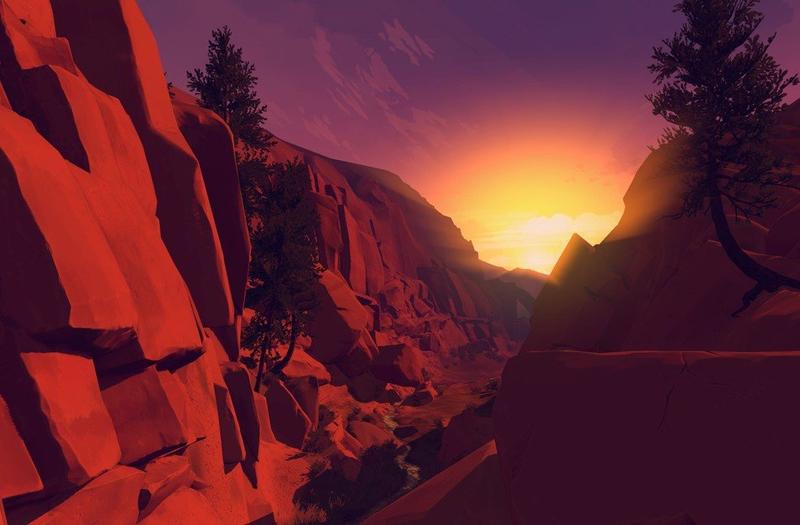 While we're talking about the end; my only criticism is that Firewatch is too short. It's a crying shame that a game that is so enjoyable to play ends so quickly. Based on a cynical cost-per-hour basis I can only recommend you wait for the price to drop a little.
Still, Firewatch is definitely worth getting your hands on if you can. A mini-masterpiece.