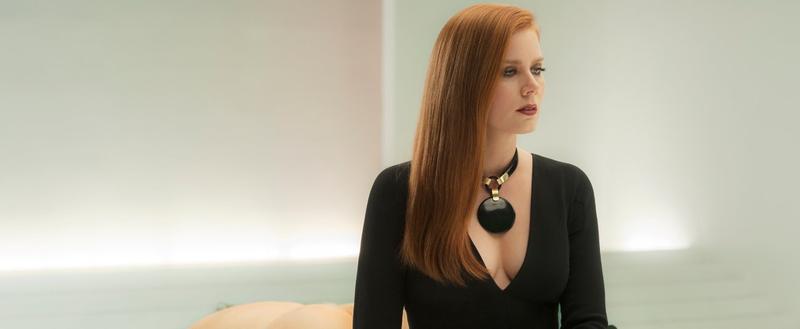 film
Nocturnal Animals
I left him in the most brutal way possible.
17 November 2016
An art dealer (Amy Adams) receives a book written by her ex-husband of 20 years (Jake Gyllenhaal), dedicated to her and named after her. As she reads it she becomes more and more engulfed in the story.
This is Tom Ford's second film after the stylish but somewhat vapid A Single Man, and from the first few minutes of Nocturnal Animals it seems like we're in for a similar ride. Not so. Adams' character is indeed stuck in the pristine world of the L.A. art scene but Ford spends most of his time telling the story of the book she receives, about a kidnapping in Texas.
It's harrowing stuff. Gyllenhaal (in her mind her ex-husband is the protagonist) is a father taking his wife (the Amy Adams-a-like Isla Fisher) and kid on holiday across Texas. At night in the car they get run off the road by some thugs (lead by Aaron Taylor-Johnson), who take the woman and child. A local detective (Michael Shannon) gets involved in enacting revenge on the perpetrators.
The idea that someone could write a novel so hurtful to the reader that it destroys them is perhaps laughable, yet Nocturnal Animals makes it work. The duel narrative almost acts as a showcase for the power of storytelling - we feel for characters that don't bear any relation to the main plot or protagonist.
This is a beautiful yet biting revenge thriller from Ford. The unique structure of the story is bolstered by some stellar performances, careful direction and pitch perfect sound design. A gripping tale definitely worthy of your time.