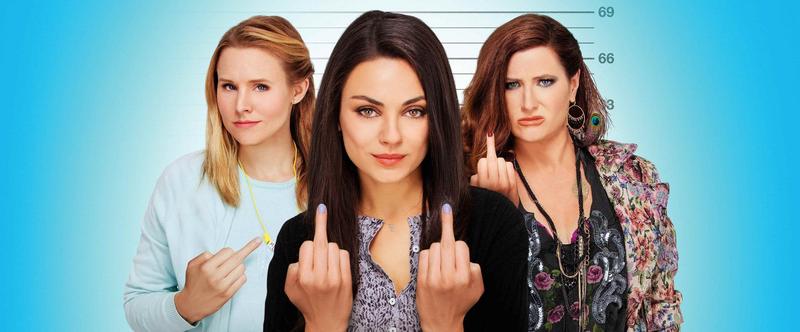 film
Bad Moms
I'd rather go to Afghanistan than another kids' baseball game.
25 November 2017
A group of mothers get sick of life so they decide to let their hair down and let chaos reign.
Bad Moms starts as a pretty good two fingers to the modern standards of parenting and modern life in general. Mila Kunis is a working mother having to deal with seven shades of pointless bullshit. She snaps, decides not to the play game any more and inspires others to do the same. Fuck the petty PTA meetings, the constant tests and aiming for college when you're 10 years old.
That's the first 30 or so minutes and the rest is probably worth just skipping through. The plot starts to focus on a PTA election, and they introduce a 'villain' when one really isn't needed.
The three leads (Mila Kunis, Kristen Bell, Kathryn Hahn) play well off each other and much like Girls Trip, the best comedy comes from their natural interactions. Also like Girls Trip the writers saw fit to end the whole thing with the main character giving an off the cuff public speech to win over everyone's affections. Cheesy old shit.
If only Bad Moms had stuck to its original premise it could have been so much better.