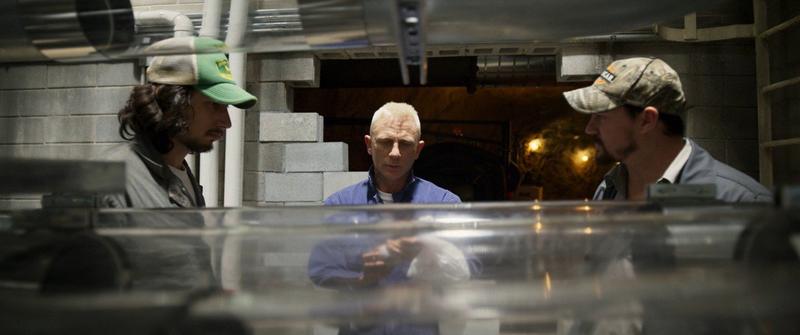 film
Logan Lucky
That's a vagrant fliolation!
21 April 2018
It's easy to call this a redneck Ocean's Eleven and as a fan of taking the low road that's what I'm going to do. It's the same director, it's a heist movie and most importantly it's every bit as good and funny.
Instead of Clooney at the helm it's Adam Driver and Channing Tatum, playing the Logan brothers. They plan a heist of a motor speedway in North Carolina, using the vacuum pipe transportation system to literally suck the money out of the venue.
Daniel Craig steals the show as an explosives expert who gets broken out of jail for the heist, putting himself back in prison immediately afterwards. It's almost impossible to shake the James Bond image yet he slides into this role like a second skin.
Logan Lucky is a hilarious and exciting caper comedy from Soderbergh and a great film to mark his return to directing motion pictures. Not to be missed.