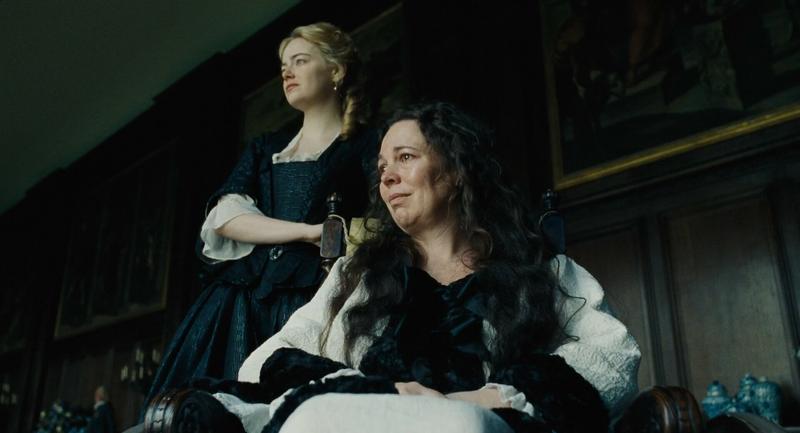 film
The Favourite
Sometimes, you look like a badger. And you can rely on me to tell you.
16 February 2019
In 18th century England, two cousins (Rachel Weisz, Emma Stone) vie to be favourites in Queen Anne's (Olivia Colman) court.
Costume dramas are usually dry affairs that lean heavily on Judi Dench to provide gravitas, but the prospect of The Lobster director having a crack at one is too much to resist.
Sure enough it's a thematically complex and strange piece of work. The way he pans across the room with a fisheye lens is dizzying and surreal. The soundtrack is repetitive and oppressive. The stubborn use of natural light makes every scene feel claustrophobic.
The Favourite's party trick is that at the same time it's bawdy, funny and witty. It revels in making fun of human depravity and the absurdity of living in a palace. And to top it off, Lanthimos' fly on the wall, warts n all approach puts the audience in the thick of it all.
The three leads turn in powerful, playful performances. They are happy to shut out the rest of the cast, forming a unique, twisted love/power triangle. Each performer shares the load equally and the result is a thrilling, awkward and fun dynamic.
Artsy, avant-garde but never pretentious. Great stuff.