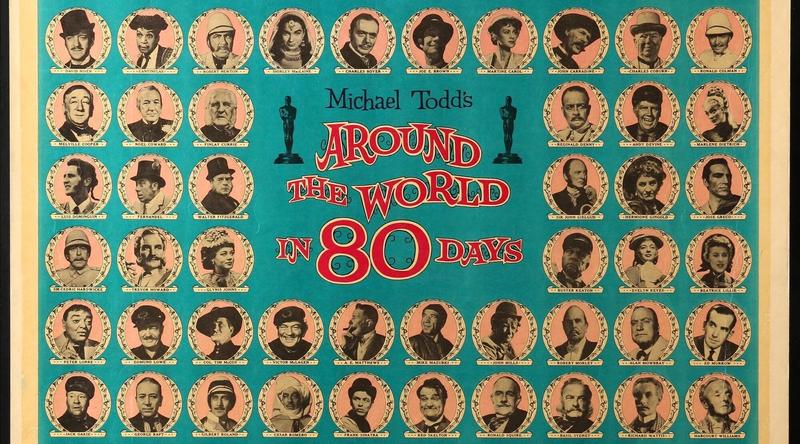 film
Around the World in 80 Days
You play an abominable game of whist. Good day, sir.
13 November 2019
An astonishingly large production of Jules Verne's Victorian novel.
The scope of this was so huge that it nearly bankrupted producer Mike Todd. They went everywhere, used real vehicles, and put everyone in it (Buster Keaton on a train as a nod to The General was a nice touch).
That being said the epic scale does not make it an epic success. It's a three hour travelogue seen through disney-like eyes, with an occasional long drawn out set piece that works and several others that don't. There are no real stakes and little for the characters to actually do.
All the pieces of the puzzle are there, but it doesn't fall into place quite right.
An entertaining, dated, noble failure.