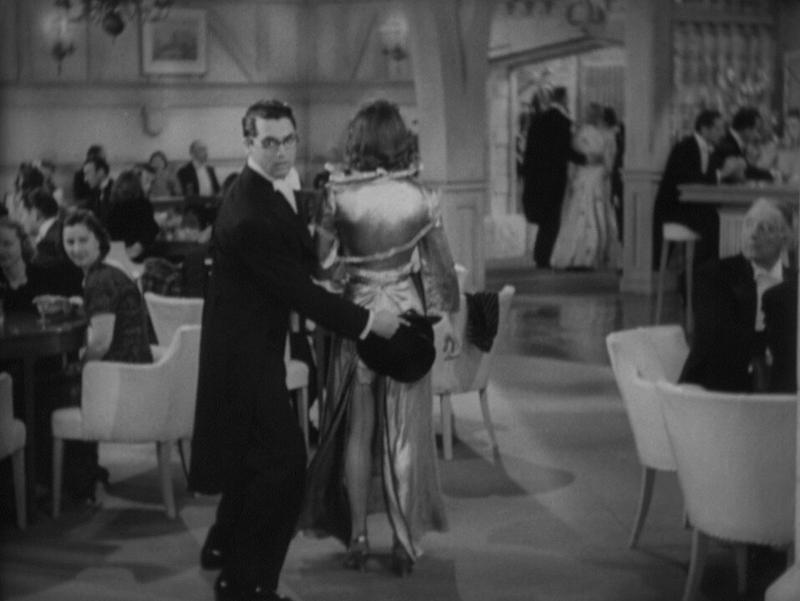 film
Bringing Up Baby
I know we ought to go now, but somehow I can't move.
09 February 2020
As paleontologist (Cary Grant) tries to secure funding for his museum, he keeps running into a carefree and slightly irritating heiress (Katharine Hepburn), and her pet leopard.
We glossed over this on our recent run of comedies through history, but it felt right to come back to it at some point as it's really the definitive screwball comedy.
I can't think of a film that has as many pratfalls as this one. Hepburn and Grant trip over various objects at least a dozen times each. Sometimes it's just as a way to end a scene before moving on. Once you throw a couple of leopards into the scene it becomes tricky keeping up with the pace at which they fling jokes at you.
The whole script relies on Hepburn's character to set a fire under Cary Grant's goals. I like the character she makes for herself here - a clumsy self-involved ditz that quickly reveals a sharp wit and easy charm. Her disregard for society and its rules is in equal parts funny and annoying.
Despite a couple of slightly grating scenes, Bringing Up Baby still works. It's worth your time to see two great actors deal with a leopard, the torn dress scene, the jail scene and the final crazy stunt where the whole set seems to collapse.