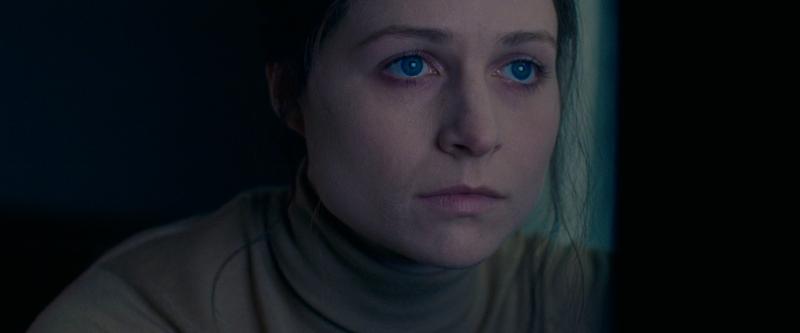 film
Censor
I've salvaged the tug of war with the intestines.
10 July 2021
Enid, a film censor in the 1980s (Niamh Algar), diligently protects the public from horrific gore and violence. One film piques her interest when it mirrors hazy memories around the unexplained disappearance of her younger sister.
Style over substance perhaps, but Prano Bailey-Bond brings style in buckets to her debut feature. It's slickly and tightly edited (down to 80 minutes) with an arresting use of colour throughout. She has a knack for drawing your eye into every scene, which helps it weather some slightly flimsy dialogue and an ending that doesn't quite stick.
Censor isn't quite the revelation critics might have you think it is, but it's a carefully made film that packs a lasting punch.