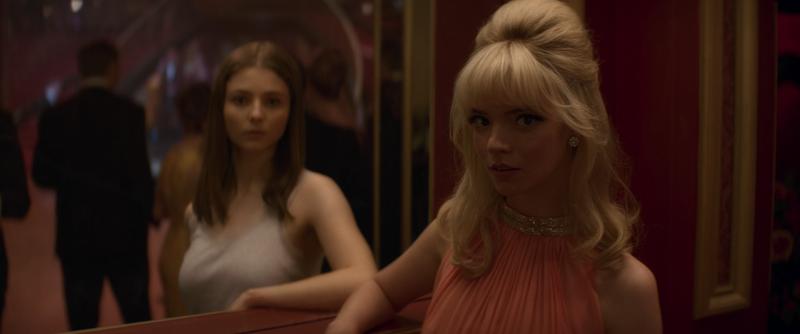 film
Last Night in Soho
Has a woman ever died in my room?
28 January 2022
A fresh-faced sixties-obsessed Cornish girl (Thomasin McKenzie) moves to London to study fashion. When she goes to sleep, she seems to be able to travel back into the swinging 60s, where she meets an alluring wannabe singer (Anya Taylor-Joy).
A spectacular first hour sets the scene for Edgar Wright's latest work, with neat visual flourishes, lavish set design and engrossing performances taking centre stage. I grew up listening to lots of chintzy muted-trumpet sixties music and the soundtrack was right up my alley.
However, I'm not sure the final hour works at all. It's a sort of giallo inspired horror thriller, but it pulls too many punches to really land a killer blow. If there's no sex no gore and no real horror, why are you even showing up? There's such a mixed up distracting tone as Wright tries to stuff in references to everything he loves, usually to the detriment of the story.
Still, the great performances (Terence Stamp and Diana Rigg also stand out) and larger than life world Last Night in Soho inhabits are just about worth the price of admission.
Edgar Wright doesn't always make flawless films but perhaps this is the first that isn't good, and the first that doesn't quite have enough redeeming factors to save it from itself.