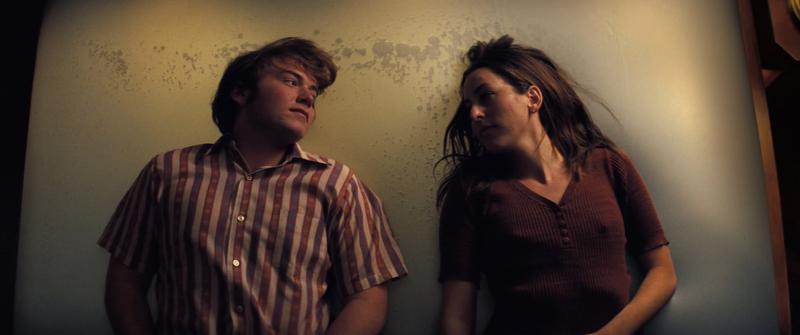 film
Licorice Pizza
There's no gas-o in the goddamn car-o, Steve-o!
30 March 2022
A coming of age story set in 1973 LA's San Fernando Valley. Gary, a struggling child actor (Cooper Hoffman), falls for Alana, woman ten years his senior (Alana Haim). They strike up an unlikely friendship and navigate life together for a while.
The aimless, meandering screenplay fuelled entirely on characters and good vibes reminds me of Everybody Wants Some! and Once Upon a Time in Hollywood. There's a breezy confidence to the way this is made that won me over, every frame looks like it belongs and conceals the phenomenal attention to detail in the background. It reminds me of that Italian word that was tossed around the internet a few years ago, 'sprezzatura': you put a lot of work into looking effortless.
The age gap is a contentious issue perhaps but to me it makes sense—Gary is always looking forwards (perhaps he's been pushed into adulthood by the acting business) and Alana doesn't quite want to move on into her late 20s. I love the way they push and pull away from each other as the film progresses, it reminds me of some friendships I used to have as a kid (ok, not romances with adults…).
A big hearted, messy and charming surprise.