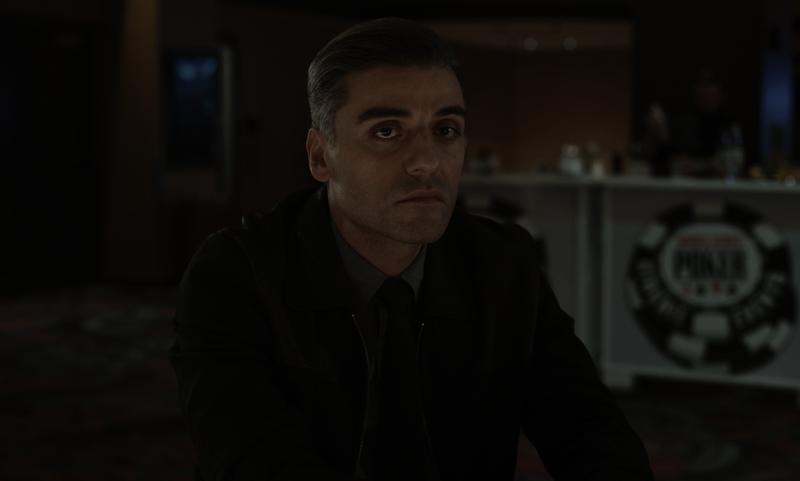 film
The Card Counter
I'd like to run that red, white and blue flag straight through his mouth and out his asshole.
11 August 2022
Former US Army interrogator William Tell (Oscar Isaac), becomes a small-time professional gambler after spending nearly 9 years in prison. He takes a kid (Tye Sheridan) under his wing to try and help him avoid a life of crime.
A brooding, beautifully paced introspection into a man's capacity for violence, and the lasting effect his past has had on his present. After 9 years in jail William still opts to live his life in the windowless, soulless rooms of casinos—only ever leaving to go back to motels. He's in his own purgatory, always on the move yet going between places that all look the same.
Oscar Isaac is icy cool in this, slotting in nicely with Schrader's plodding and meticulous direction. There are glimmers of relationships and friendships, but the anger is always there bubbling way beneath the surface and it becomes clearer and clearer that Tell will only ever be a loner, unable to shake his past.
More of the same from Paul Schrader? Well perhaps yes, but who cares when it's this well executed? A great, quietly captivating drama.