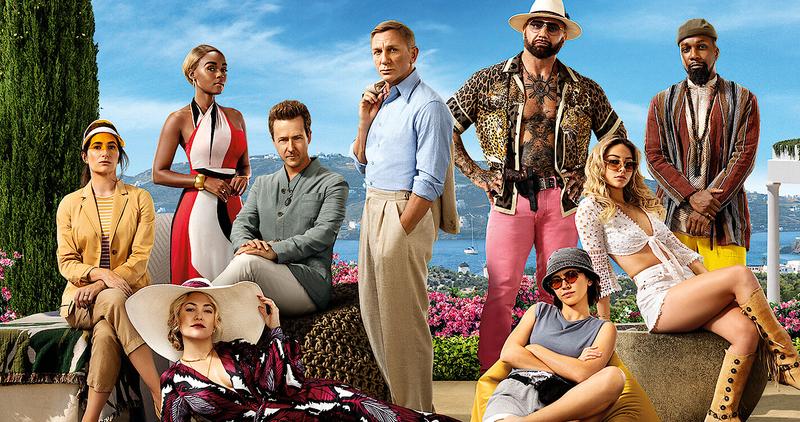 film
Glass Onion: A Knives Out Mystery
I'm a truth teller. Some people can't handle it.
29 November 2022
A sequel to the 2019 surprise hit. Our detective Benoit Blanc (Daniel Craig) is bored between cases so when a mysterious invitation to a billionaire's (Edward Norton) murder mystery party arrives, he takes the bait and heads over there.
I'm almost relieved that this film is good. I was one of those irritating people talking far too much about Knives Out and how we just had to see more of Benoit Blanc, but there was every chance they would half-arse it. Not so. Despite the stupid sub-title, this isn't in any way related to the previous story, and it's all the better for it.
You've got a similar template, with an all-star cast (Kate Hudson, Dave Bautista, Kathryn Hahn, Janelle Monáe, Leslie Odom Jr.) stuck in a single location and the detective thrown in the middle to unravel the puzzle when people start getting murdered. Where this might sound a bit samey, the screenplay diverges enough away from the standard formula to keep you interested.
Johnson's clever turn is to make slight plot holes and inconsistencies clues in and of themselves. What feels like standard Hollywood laziness turns out to be instrumental to the plot. It all wraps up very tidily.
There are elements of satire that will age the film in the future, but the jabs at Elon Musk are so timely that it's hard not to laugh. These elements taper off quickly so it's not a major concern. The same can be said for the few cameos in the film, it's unexpected but short and not too clumsy.
An excellent sequel. I could watch Daniel Craig do this all day.