food
The Sheffield Pork Sandwich Tour: Béres
16 December 2022
The fat-bastard's paradise pork sandwich tour continues as we move onto our next destination, the big-daddy Béres.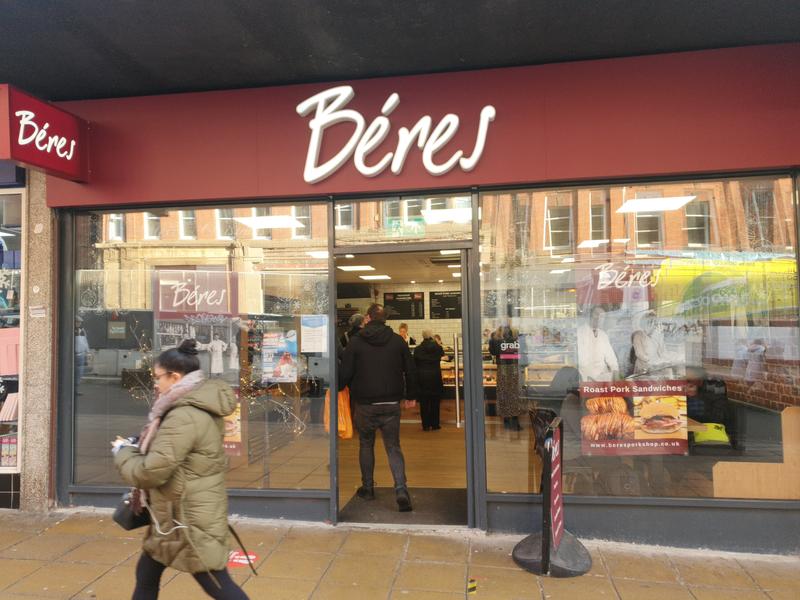 Sandor Béres moved to Sheffield from Hungary in the early 60s after the communist uprising. His father owned a small chain of butcher shops in Budapest, and Béres Jr. was quick to establish himself in Sheffield in the same business.
Fast forward to 2022 and there are now over a dozen Béres shops throughout the city. They bake the bread and roast the pork at a central facility, which keeps the branches supplied with fresh product on a daily basis. It's an instantly recognisable brand to anyone living locally.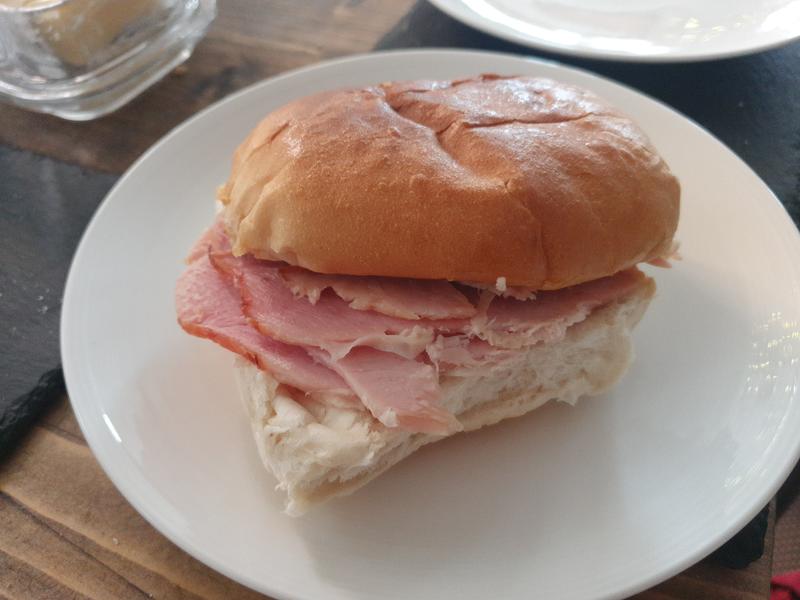 What is it about Béres that has made it the most famous pork sandwich in a city full of pork sandwiches? Can it possibly ever live up to its reputation?
There are a few components that go into a Béres sandwich that make it stand out among its peers:
They slice the pork wafer thin
They dip the breadcake in fresh dripping
They smash the crackling into smaller pieces
This, plus the extremely fresh ingredients you get from having a high turnover make for a fantastic and unique product. You get a bit of everything with each bite, and it's a wonderful symphony of flavours. There's an umami taste to it all that you just don't get elsewhere.
It's quite a lot saltier than its competitors, owing I'd say to the higher quantity and larger suface area of crackling in the sandwich. This is not a bad thing.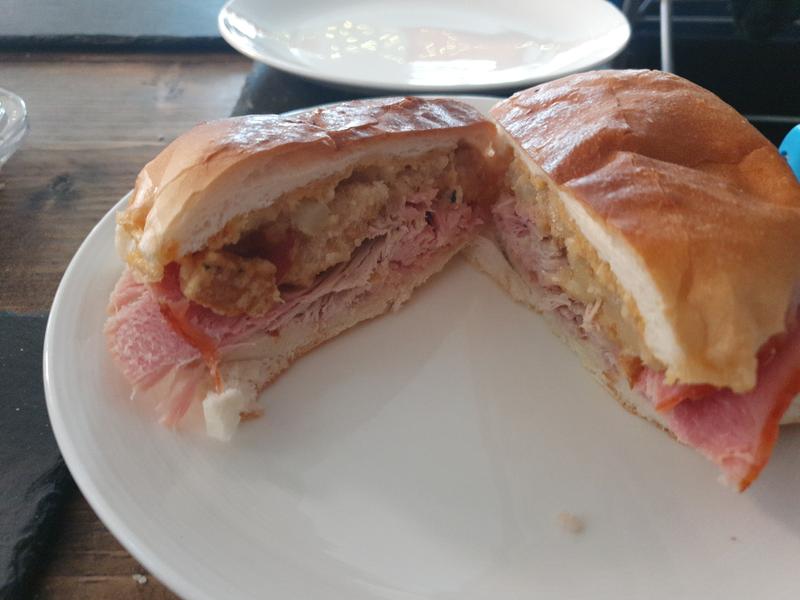 I'm sure we'll encounter better sandwiches on our travels around the Steel City, but I've always admired Béres for being able to turn out a consistently excellent sandwich across a huge number of shops.
A true local success story that hasn't compromised its product while growing into a big business.
Price: £3.75 (N.B. Prices seem to vary shop-to-shop. I had to pay 5p for apple sauce, I gather this isn't the case everywhere.)
Address: Multiple locations throughout Sheffield. Today's sandwich was from 151 Pinstone Street, Sheffield, S1 2HL
---
More roast pork sandwich reviews